Web (HTML) access (recommended for employees and most supervisors)
Click the button above to access CalTime online, and bookmark the page.

If you've bookmarked access to CalTime and you're having trouble, go to http://caltime.berkeley.edu/access, bookmark that page, and make sure that you are using that bookmark when you want to get to your timecard.
For PC users, Internet Explorer is the preferred browser. For Mac, we recommend Firefox or Safari. Google Chrome is not supported at this time.
RDP Access
Download an access application called a Remote Desktop Protocol (RDP) to your desktop and use it to log in to the system. Supervisors may prefer the RDP version because with the Web access method, hyperfinds are limited and you won't be able to modify your hyperfind query. Also, the RDP version offers supervisors the ability to set up schedules for their non-exempt employees. Timekeepers need to access ALL CalTime functions, available ONLY via the RDP.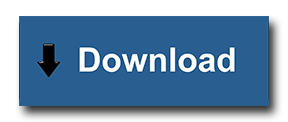 Windows instructions (.pdf)
Mac instructions (.pdf)
 If you are using a Mac, be sure to download the latest RDP software from iTunes : https://itunes.apple.com/us/app/microsoft-remote-desktop/id715768417?mt=12